Love Wags A Tail Dog Training, 239-368-3682, specializes in professional boarding and training for dogs and puppies in South Florida. Helen Verte is the owner and trainer providing housetraining, pet dog obedience training, and relief from behavior problems through board-and-train.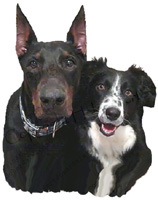 Guarantee: I train humanely using positive reinforcement training. Humane-based training works. There is no need to hurt dogs to modify or create behaviors. After the board-and-train is completed, we teach owners how to maintain their dogs' newly learned behaviors. Board-and-train follow-up questions are encouraged. We never abandon our clients!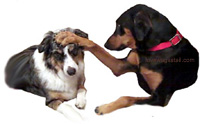 Think on This! Helen Verte's Board-and-train dog training is the most effective and efficient way to change the behavior of dogs who embarrass or frustrate their owners, dogs and puppies who lack obedience and housetraining skills, and dogs who can't control their impulses.
Smokey's Graduation Video.
Smokey came to us for our top-of-the-line puppy package. Housetraining, pet dog manners, socializing, puppy bathing, and a few tricks.
Helen Verte Schwarzmann
Contact the professional dog trainer and owner of Love Wags A Tail Dog Training today.
Certified in Training and Counseling
Certified Pet Dog Trainer-KA
Certified Trick Dog Instructor
Your Board-and-Train Puppy and Dog Trainer for Weston, Southwest Ranches, Davie, Fort Lauderdale, Plantation, and Broward South Florida