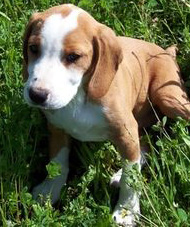 Do you have a new puppy who needs housetraining? Have you adopted an adult dog whose house training skills are rusty? Or perhaps your dog was never completely housebroken, and you want to start fresh to housetrain your dog right. Even a senior dog can be house trained or re-housetrained. As long as a dog is in good health, s/he can be housetrained.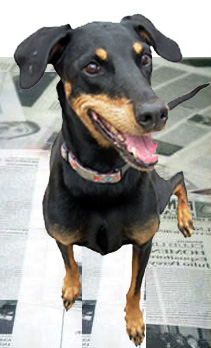 Housebreaking includes three steps, all of which I will teach you through a presentation on potty training your dog or pup and a step-by-step walk-through to set up your household and your dog's area most efficiently. You'll know exactly how to housetrain your dog or pup.  You'll have everything in place and in your hands at the end of the session that you'll need to be successful – understanding how to housebreak your dog or pup, clearly delineated housetraining handouts that are easy to follow and that flow logically from the order of the presentation, a checklist of house training tools, and peace of mind. Plus, you'll have someone who's had over 3 decades of experience housetraining dogs and puppies as a sounding board to answer any questions you have on how to house break your dog or pup. I can help with any dog or puppy potty training issue that you have. I've been where you are.
The complete Housetraining 123 package described above within my service area of Broward county, Florida, is $125. Housetraining your dog or pup clients are also eligible for additional packages at discounted rates.  Contact me at Love Wags A Tail Dog Training today with further questions or to set up a consultation.
Helen Verte Schwarzmann, CPDT-KA, CTDI
Housetraining Dogs and Puppies South Florida, Broward County