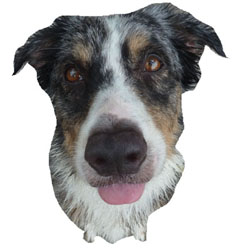 You've got 15 essential items in your cart, so can't go through the 10 items or less lane. You chose the shortest of the long lines. You're next up, your turn is near! So you have your reusable bags and ATM card ready. Then the customer in front of you disputes the price on an item, which causes a procession of calling a clerk to go check on the price, which is found out to be labeled on the shelf at a lower price, as the customer said. The manager is called with a magic register key and pushes the right buttons to charge the customer the correct price. The manager leaves as the customer gives the cashier a one hundred dollar bill. After the cashier marks the bill with a counterfeit detector marker, she announces she doesn't have change. The customer doesn't have a smaller bill, so you are held up even longer while the cashier seeks out change. The shortest line turns out to be the least efficient at getting you to your destination.
A few days later, you are in the middle of a hot summer weekend relaxing with your dog in the family room. You're reading a book, your dog's chewing a nylon bone and you realize the temperature in the house is rising and it's been a while since the air conditioner has come on. You call for service, explain the problem, and give the technician all the information he asks for. The tech says it sounds like you need a new thermostat and it could be a very easy, inexpensive fix. You're relieved especially when the a/c tech arrives a couple hours later and confirms his phone diagnosis in person. He goes to his truck, comes back in and announces he doesn't have the part and needs to go back to home base to get it. You're antsy as you and your dog wait an additional two hours in the heat for him to return to fix the issue after you'd silently celebrated cool air would be only moments away.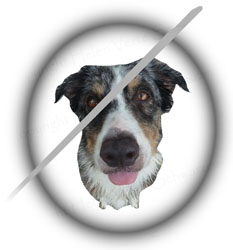 Either of those situations could have been avoided with preparation. A grocery store clerk missed an outdated sales price on a shelf, didn't remove it, which led to a price dispute, or the sales price wasn't entered into the computer. The cashier wasn't prepared to make change for a large bill. And even though the a/c tech's diagnosis skills were top-notch, his forethought to check that he had the thermostat in his stock was not.
Lack of preparation can be very frustrating to those who are depending on the preparer. Our emotions go up and down as we're about to move through a green light of life only to be thwarted by a sudden red light. When we're ready, willing, and ready to go, slamming the brakes on is exasperating!
Preparation is thinking ahead, and when training a dog, preparation is as important as having a training plan and patience. If you routinely train your dog at the same time each day, or put your bait bag on prior to a training session, or even open the refrigerator door and open that crinkly bag that holds the dog training food, your dog will notice those routines and equate them to training time. And if you're doing it right, reward-based training means fun, and the dog becomes happy and anticipatory, and is ready to offer behaviors.
If, instead of being prepared as the dog joins in, you step into training unprepared, have to go back to get food, or props, or clicker, then set up the training environment, your dog is taking that same green-light/red-light drive that you go on when working with people who are unprepared. "Go. Not yet. Now? Not yet. I'm doing it! Not yet. But I'm doing it! Cookie?"
Take the time you need to prepare before you add the dog. What is your lesson about? Read the training plan. Will you need a prop such as the dog's bed or mat? A crate or pedestal? A target stick? Where will the lesson take place? Access to a door? Space to run for a recall? In the car? If it's outside, where's the shade on a hot day? Do you have water accessible for you and the dog? Set your environment and props up. What about training food? Is it prepped? Cut up in an appropriate size for the dog? What will you use to contain the training food? A bait bag? A bowl? If a bowl, where will you place it so you have quick access and the dog doesn't? Do you need sunglasses, a hat, or bug spray? Does the dog need bug spray? Where will you put other pets not involved in the session?
Imagine what you'll be doing, then make a list of what you'll need, then prep what's on the list before you ask the dog to join you. Your dog will happily anticipate the session, but will hold back on offering any behaviors until he's in the training environment with you. So prep, prep, prep, then have a blast training for rewards with your dog!
For other articles from Companion Animal Psychology's #Train4Rewards Blog Party, click the box.